Wash stations are ideal for parties or large groups. Give your guest the luxury of being able to wash their hands outside of the portable toilet.

Food handlers love them for their events.

Give your construction site employees a sanitary area for hand-washing on the job!

The unique dual hands-free foot pump allows you to hand wash without touching anything. They hold an ample amount of water and come equipped with soap dispensers and paper towels. The unit will be delivered fully stocked with water and supplies. Wash stations have self contained compartments for fresh water and waste water. These units are easy to manage and refill.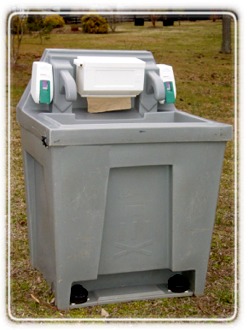 Grey 2 person Free Standing Sink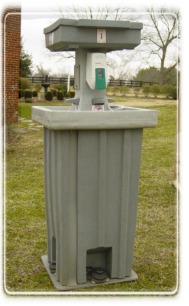 Grey 4 person Free Standing Sink
Wash Stations come in two designs as follows:
Two sink portable wash station
Four sink portable wash station